DeMar DeRozan And The Raptors Desperately Need A Win In Cleveland In The NBA Switch And Hedge For 5/5
Happy Cinco De Mayo! And while many celebrate Mexico's most culturally appropriated holiday by guzzling tequila and munching down tortillas of all shapes and sizes, we will imbibe ourselves on the game of basketball with two tantalizing Eastern conference games on this fine Saturday.
Boston Celtics (98.5 implied points, -6.3 on their last 10 games) at Philadelphia 76ers (107.5 implied points, -10.6 on their last 10 games)
The Celtics are once again underdogs on the road with the lowest projected team total on the slate. This hasn't impeded Boston yet this series with them scoring above their Vegas score in Games 1 and 2 and, obviously, picking up wins in the process (no pun intended). The Celtics' side has been driven by Terry Rozier who's carried the momentum from the Bucks series into this one and not been bothered by any of the Sixers' defensive efforts. Rozier's price sucks on both sites now but he's shown the ability to still have upside on it. I like Marcus Smart given his price and how he's seemingly getting healthier with his wrist and thumb injury game by game. I don't really love any of the other Celtics here given the low team total, prices, and their recent efforts. There's absolutely a path to success for Al Horford and Jayson Tatum, and a less interesting one for Marcus Morris and Aron Baynes, but none of them jump off the page for me. Out of that group, I'd probably take Morris first due to his price and given how he seemed to pick up more shots and stats down the stretch of that game, scoring all 11 of his points along with picking up four of his boards in the second half…although it's worth noting that was primarily due to Brown's hamstring issues flaring up in the second half.
The Celtics continued to put the clamps….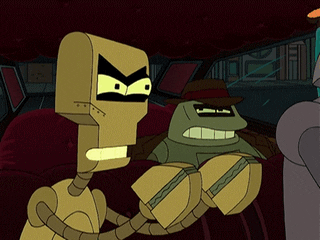 …on Ben Simmons in an even more noteworthy way in Game 2, resulting in his lowest fantasy output of the whole season. The Celtics have done that with a mix of starting Al Horford on Simmons giving him a ton of room at the top of the key then aggressively switching to their other rangy, physical wing defenders to keep him from getting to the rack. There are ways to solve the issue using Philadelphia's wings to spread the floor more effectively and draw defenders closer to Simmons so he can beat them off the dribble but it's unclear if Philly can get there or outmaneuver Celtics coach Brad Stevens. Simmons' price is particularly tantalizing on DK but know that he comes with some real gameplan risk and reward. Joel Embiid has been the steadier play for the Sixers and there's no reason to think anything different for today, especially with the hot Philly crowd willing him on. Robert Covington finally found his form in Game 2 and was effective throughout the game as a shooter and rebounder. It's hard to argue with his 40 minutes of court time and he's at a playable price on both sites, though I think relying too much on him may be a bit of a fool's errand given his inconsistency. Dario Saric seems due for a little more success than he's had and he might be a logical lower owned pivot off of Covington. JJ Redick has been fine all series and there's no reason to back off of him now. Ersan Ilyasova and Marco Belinelli are dartboard tosses at best, though Belinelli did put up a lot of shots for a guy getting 20 minutes of action. TJ McConnell is the one to watch; if Simmons struggles again, there's a chance McConnell sees more floor time to help the offense move. They wouldn't bench Simmons, I don't think, but McConnell leaving the floor was the deciding factor in the Sixers blowing a five-point lead down the stretch. At $3,000 on DraftKings and $3,500 on FanDuel, he's a decent flyer to take for GPPs.
Toronto Raptors (105.75 implied points, -2.3 on their last 10 games) at Cleveland Cavaliers (110.25 implied points, +3.8 on their last 10 games)
The Raptors are fighting for their playoff lives tonight as a 3-0 series deficit against LeBron is not a place they want to be for their basketball success or personal sanities. As is usually the case with these Raptors, I view DeMar DeRozan and Kyle Lowry as likely to get you in the neighborhood of 40 fantasy points and not much more. They both have a bit of upside at their price, mostly on DraftKings, but with the team total where it is I'm not in love with either. If I had to choose one to excel tonight, I'd go DeRozan. Jonas Valanciunas is priced up hard on both sites and he saw less run in favor of Pascal Siakam in Game 2, something that contributed to the game running away from Toronto. I want Jonas to get the full run here but I think Dwane Casey is a guy who thinks he can find a way to matchup with LeBron and co using different configurations and I don't think he's good enough to make those adjustments. Serge Ibaka said he was "so disappointed" in himself after Game 2 after only notching 21 minutes in another horror show performance. One would assume he'll come out motivated to show his value tonight and he's at a very intriguing price, though again remember he carries a lot of risk. CJ Miles and Fred VanVleet took Serge Ibaka's minutes in the second half and I like the latter more than the former tonight, though both can have the upside to offer some salary relief. Jakob Poeltl, OG Anunoby, and Delon Wright all seem like low owned plays who can maybe do something in Game 3 at their prices but are probably more appealing from a roster construction standpoint than they will be in real life.
The Cavaliers were buoyed by a resurgent Kevin Love, who was bouncing around and hitting threes like he did during his best games. I can understand any apprehension playing him after previous duds but he just showed 30 point, 10+ rebound upside and that's hard to ignore, particularly given that he's been a better player at home all season and at a price with a ton of upside. The Cavs had no need for Tristan Thompson in Game 2 with Love's resurgence so I would only consider Thompson as a direct pivot off of Love. JR Smith and Kyle Korver would also get a bit more appealing if Love backslides but aren't terribly interesting outside of that. Jeff Green is a fine play who seems due for some negative regression to the mean but his usage off the bench this series has been solid. George Hill is on the court enough to maybe have some use as a punt play but otherwise this is the LeBron and Love show.
—
There we have it, two more games in the books. Check out Awesemo's rankings and ownership projections before building your lineups, follow me on Twitter @ChrisSpags, and I'll see you tomorrow for more NBA action.