NFL Preview Part 1: Previewing Vegas Win Totals, MVP Odds, And EVERY NFL Team's Offseason Moves
We're now just two short months away from NFL kickoff, the media coverage around the sport is starting to reach a boil, and that means that yes it is in fact time to start talking football. In conjunction with the team here at Awesemo.com, we're going to bring you weekly content to help get you ready for the season, your season-long fantasy leagues and, of course, the daily fantasy sports world. Each week I'll take you through a part of the offseason and world of football to help get you ready for kickoff with both written data and analysis along with a video talking through it all with my pal Josh Engleman which you can find above. Here's the (rough) schedule:
This week: Offseason review
7/20: Quarterbacks
7/27: Running backs
8/3: Wide receivers
8/10: Tight ends
8/17: Defenses
8/24-8/31: Basics of NFL DFS
We'll also be looking at training camp news, preseason results, and more in a weekly news and notes column I'll be creating as we get closer to the regular season. In short: It's our goal to be a football preview and analysis source like no other in the world of daily fantasy sports and to help you crush this season of NFL competition. So without further adieu, here are an ungodly amount of words breaking down every team's offseason moves and changes.
Arizona Cardinals (2017: 8 Wins, 2018: 5.5 Vegas projected wins)
New head coach Steve Wilks is expected to bring a defensive-minded approach after his experience shepherding the Panthers' defense with six years in the organization, only the last of which spent as the defensive coordinator. Replacing the offensive minded Bruce Arians is the perceived offensive mind of Mike McCoy, one that coordinated the Denver Broncos to 4.8 yards per play in 2017, 28th in the league. There will be weapons for McCoy to deploy with the return of David Johnson, whose particular injury (wrist) should result in a full recovery without much downside, Larry Fitzgerald, new QBs in Sam Bradford, Josh Rosen, and Mike Glennon along with Chad Williams and Brice Butler expected to fill the roles of the departing John and Jaron Brown. The defense seemingly has nowhere to go but down after a surprisingly competitive 3-4 defense last year, fourth in the league in yards allowed both per play and per game, with some key losses in the secondary and a shift to Wilks' preferred 4-3 defense. The projected drop in wins and all of the changes seem to point to a less effective year all around. Any change in the vertical attack would hurt some of the offensive potential for this team, although the chances of them playing from behind could be a boon to whomever solidifies themselves in the receiving corps.
Atlanta Falcons (2017: 10 wins, 2018: 9 Vegas projected wins)
The status quo tends to be the outlook here for the Falcons without a ton changed in terms of their organizational structure. Head coach Dan O'Quinn returns with offensive coordinator Steve "USC Alums Like Chris Spags Will Never Forget Your Overratedness" Sarkisian and D.C. Marquand Manuel. Both units were solid but relatively unspectacular in 2017 with an 11th ranked offense in yards per game along with an 8th ranking in defensive yards per game. Their big addition offensively is rookie Calvin Ridley, a player who draft experts were in favor of who has some potential athleticism red flags in terms of his SPARQ score. The consistency here may be an asset with the majority of the key pieces returning on both sides of the ball and the coordinators getting another year to familiarize them with what they're hoping to accomplish. Overall though, I'd expect more of the same we've seen the last few years with the Falcons, which can be competent and maybe more than that if everyone is healthy and clicking.
Baltimore Ravens (2017: 9 wins, 2018: 8 Vegas projected wins)
The Ravens have been relatively quiet in the offseason besides the potential Draft theft of Heisman winner Lamar Jackson, expected to be deployed in some unique offensive sets (as every mobile QB is this early in the offseason). The Ravens did their most work overhauling their wide receiving corps, opting for Michael Crabtree, John Brown, and Willie Snead over last year's group of Jeremy Maclin, Mike Wallace, and Michael Campanaro. There are also no notable changes to their coaching staff that may result in a different approach. Baltimore was second to last in the league in yards per play in 2017 but finished 7th in the league in their defensive yards per play, a good indicator of the narrow margins of success they had last year. The one area they excelled was team takeaways per game where they led the league with 2.1. There's a degree of randomness to that success so the growth for this team would need to come on the offensive side of the ball with the new receiving group and growth from Alex Collins and Buck Allen. Consistent play from coasting former Super Bowl winner Joe Flacco, perhaps feeling the heat from Lamar Jackson's selection, would also be helpful, but without many of these factors crystallizing in the Ravens' favor, there may be even more regression than Vegas currently projects.
Buffalo Bills (2017: 9 wins, 2018: 6.5 Vegas projected wins)
The Bills are expected to backslide after a surprising 2017 campaign, perhaps even to the team themselves, netted them 9 wins and a surprising playoff appearance (in which they netted just 3 points versus Jacksonville…not ideal!). They've traded offensive coordinators from Rick Dennison to Alabama offensive assistant Brian Daboll, a hire who received great praise from a former player:
Daboll was one of the smartest coaches I was ever around. Great hire by the @buffalobills #Bills #billsmafia https://t.co/ejNG0IZ67X

— Scott Chandler (@scottchandler84) January 14, 2018
Other than at Bama, Daboll's main success has been as a tight ends coach for New England where he helped that integral group during their 2014 Super Bowl run. All signs point to at best a continuation and at worst an even poorer version of their 2017 offensive campaign which had them fourth worst in the league in yards per game. With AJ McCarron and Josh Allen coming into camp as the most likely starters at the QB position with precious little upgrades at skill positions, there will likely not be much to love from a fantasy perspective here other than the gaudy usage opportunity in front of LeSean McCoy (who as of press time has some potential domestic violence accusations to work through that would completely submarine this team offensively). The defense should continue its bend but don't break approach from 2017, a place where they were middle of the pack in terms of yards allowed, and may even see some growth thanks to signings like Vontae Davis and first rounder Tremaine Edmunds. A mediocre but feisty 6.5 wins sounds about right and would be right in line with where their Pythagorean wins projection would have had them in 2017.
Carolina Panthers (2017: 11 wins, 2018: 9 Vegas projected wins)
There's been a lot of turnover around the roster for Carolina, something that makes it very difficult for them to reach their 2017 win total. While they made strides to improve a porous secondary that had them 22nd in the league in passing yards allowed, it's hard to say players like Ross Cockrell and Da'Norris Searcy can make that big of a difference, particularly when paired with the losses of Kurt Coleman and Star Lotuleli on the defensive side of the ball. The offensive line will likely suffer some after losing Andrew Norwell to the Jaguars in the priciest contract ever given to a guard but there is some hope for Cam Newton in the form of new offensive coordinator Norv Turner. Before his resignation in Minnesota in the middle of last season, Turner helped oversee their offense which ended up 10th in the league in yards per game while also 10th in the league in yards per attempt. The hope is Turner, along with son Scott serving as the new QB coach, can help push Newton to the next level, something which helped make the likes of Sam Bradford and Case Keenum both viable real life and fantasy QBs. The defense will also see a new coordinator for the second straight year in Eric Washington, an internal promotion who last helmed Carolina's mostly well-regarded defensive line, a unit who finished 5th against the rush in DVOA according to Football Outsiders in 2017.
Chicago Bears (2017: 5 wins, 2018: 6.5 Vegas projected wins)
Another step forward to mediocrity seems in tow for the Bears if Vegas is to be believed. New coach Matt Nagy with new coordinator Mark Helfrich are expected to bring a West Coast/run-pass-option offense to Chicago and theoretical franchise QB Mitch Trubisky and their 24th ranked passing yards per play offense. There are new weapons for Nagy and Helfrich to deploy, namely WRs Allen Robinson and Taylor Gabriel as well as Super Bowl hero Trey Burton — a competent offensive tight end in his somewhat limited opportunities — along with only Cam Meredith as a notable loss on that side of things. Trubisky currently grades out as a +10,000 bet for NFL MVP, putting him even with the likes of Andy Dalton, AJ Green, and Rob Gronkowski, not terrible company given his 2017 results. Chicago retained its secondary with Prince Amukamara and Kyle Fuller, big contributors to a unit helmed by retained defensive coordinator Vic Fangio that was a surprising 7th overall in opponent passing yards per game and total yards allowed. They're in a tough division but there are signs indicating room for growth on both sides of the ball.
Cincinnati Bengals (2017: 7 wins, 2018: 6.5 Vegas projected wins)
It looks like more of the same for Cincinnati who retained coach Marvin Lewis and offensive coordinator Bill Lazor (who will have his first full training camp and preseason after assuming the role from Ken Zampese early in the 2017 campaign) while turning over the defensive reins to former Lions D.C. Teryl Austin. Austin is well-respected but his results with the Lions roster were not really there, finishing 27th in yards allowed, 26th in passing yards allowed, and 19th in rushing yards allowed. He'll step into a defensive unit that was surprisingly competent defensively, finishing sixth in opponent yards per play. There will be some continuity on the offensive side for Lazor with only Jeremy Hill departing, freeing up more snaps for Giovani Bernard and Joe Mixon, and AJ Green returning alongside Brandon LaFell. That offensive unit was dead last in the league in yards gained per game and only marginally better with a 22nd ranked yards per play ranking so there certainly is room for improvement.
Cleveland Browns (2017: 0 wins, 2018: 5.5 Vegas projected wins)
If Vegas is right, watch out for the Browns in 2018-19 since I'm pretty sure going from 0 to 5.5 wins is roughly an Infinity times improvement. The Browns did spend handsomely to achieve that theoretical accomplishment, picking up Tyrod Taylor, Carlos Hyde, Darren Fells, and Jarvis Landry in the offseason along with #1 overall pick Baker Mayfield and draft sleeper Nick Chubb. They'll also be aided by what should be full seasons of Josh Gordon and Corey Coleman. Cleveland finished second to last in yards per pass attempt in 2017, a spot where any marginal talent gains should force some growth. Defensively the Browns were mostly competent, finishing 11th in yards allowed per play and 7th overall in rushing yards allowed per game, a spot where they theoretically should have been worse due to trailing teams all season. The Browns ran at a middle-of-the-pack offensive pace in 2017 and the combination of competence offensively plus a team who will still likely play from behind more often than not means there is a chance for fantasy viability for some of these guys and maybe some hope for Ohio in this post-LeBron world.
Dallas Cowboys (2017: 9 wins, 2018: 8.5 Vegas projected wins)
The Cowboys lost iconic star Dez Bryant but not much else has changed for the better or worse for seemingly unfireable coach Jason Garrett and his coordinators Scott Linehan and Rod Marinelli. Normally consistency is a good thing and the 8.5 projected wins should mean Dallas will be in the hunt for a playoff spot but it's easy to see this being another down year for a Dallas team who looked like a Super Bowl contender just two seasons ago. Replacing Bryant is Allen Hurns, a competent player who should be able to do more than Dez did along with theoretically providing additional versatility out of the slot. Deonte Thompson and rookie Michael Gallup will compete with Terrance Williams for the spot across from Hurns with former Ram Tavon Austin expected to compete with Cole Beasley for the regular slot starting role. It's less clear who will fill in for retired heart and soul Jason Witten at the TE slot, a position where the hope is freak athlete Rico Gathers would step up and offer another dynamic weapon though it's unclear if he's consistent enough to ward off Geoff Swaim or rookie Dalton Schultz, a player his Stanford coach David Shaw called the most "complete" tight end he's coached in recent years, high praise given Zach Ertz and Coby Fleener representing the Cardinal. Defensively Dallas was a surprise 6th best in yardage allowed, meaning consistency on that side of the ball (and possible growth with rookie Leighton Vander Esch and more time on the field for Jaylon Smith) could be a big asset in building on 2017. Will Dak grow? Will Ezekiel Elliott be more focused? Those questions and the growth of the receiving/tight end corps will dictate their ultimate success.
Hopefully the fact that I'm a deeply concerned Cowboys fan didn't shine through too much here: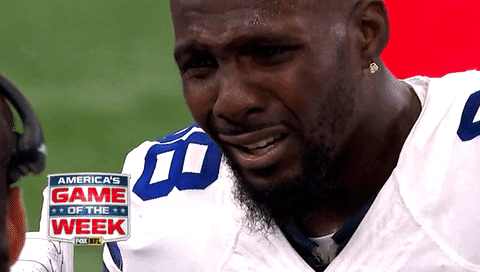 Denver Broncos (2017: 5 wins, 2018: 7 Vegas projected wins)
The Broncos are hoping that QB was really all they had to fix by bringing in a possibly Minnesota-aided Case Keenum in to replace Trevor Siemian and the neverending Paxton Lynch experiment. Vegas does not seem quite as enthusiastic but any sort of competent offense would be an improvement and a great addition to a Denver defense who finished first in yards allowed (3rd in passing yards allowed, 5th in rushing yards allowed). The Broncos shipped out a possibly regressing Aqib Talib and replaced him with Tramaine Brock and some safety help in Su'a Cravens. The defense seems in line to be comparably good while perhaps not as fear-inducing as previous iterations. It likely comes down to the offensive line protecting Keenum (assuming Keenum is as competent as his Vikings fill-in stint indicated) and opening up enough lanes for Devontae Booker and rookie Royce Freeman to make the team offensively viable after finishing 28th in yards per play in 2017. Otherwise it looks like modest improvement and more mediocrity are ahead for the poor folks and mostly talented roster of the Mile High city.
Detroit Lions (2017: 9 wins, 2018: 8 Vegas projected wins)
With a few teams in the NFC North expected by Vegas to take leaps forward, the Lions are expected to be one who'll backslide slightly in 2018. Detroit was competent offensively with a 13th ranked offense in yards per game but gave up more yards defensively than they earned, a 27th worst 355.8 yards allowed versus 337.8 yards for. New head coach Matt Patricia comes from New England where he served as defensive coordinator of a unit who lived primarily off reputation in 2017 en route to a 30th ranked yards allowed, 31st ranked passing yards allowed, 21st ranked rushing yards allowed performance. The Lions may have more talent than New England on that side of the ball but overall there may be some reason beyond the depressed win total to question Patricia facilitating a defensive resurgence in Detroit. The offense returns most key components (including coordinator Jim Bob Cooter) besides TE Eric Ebron, replaced by the competent but unspectacular Luke Willson and Levine Tololo. LeGarrette Blount is the only other noteworthy offensive addition besides rookie Kerryon Johnson added to the backfield, a spot where Ameer Abdullah has been long-rumored to be on the way out but remains on the roster heading into camp. If Patricia reshapes the defense, Detroit can be capable of great…well..good things but the tea leaves don't necessarily point that direction.
Green Bay Packers (2017: 7 wins, 2018: 10 Vegas projected wins)
The only team so far besides the Browns expected to take a big leap forward comes in the form of a team who way underperformed in 2017, partially due to injuries and partially due to bad luck and poor performance. Green Bay was 26th in offensive yards per game in 2017, a spot where they were actually competent on the running side with a 4th ranked yards per attempt but horrendous passing the ball with a 30th ranked 5.6 yards per pass attempt. The defense will likely remain mediocre to porous depending upon the week without many major additions besides new D.C. Mike Pettine after a 23rd ranked 348.9 yards allowed per game in 2017. Pettine has been out of the league since being fired by the Browns after their 2014-15 campaign, not necessarily the greatest inspiration for a revamped defense. Their big offensive addition, other than returning O.C. Joe Philbin, is TE Jimmy Graham, joining Marcedes Lewis to provide far superior red zone threats to any Aaron Rodgers has ever had. Rodgers will also return Randall Cobb and Davante Adams, the latter of whom should be primed to grow his role while also taking over a lot of what former Rodgers safety blanket Jordy Nelson provided. The overall portrait seems to greatly favor a Rodgers resurgence, including his finishing atop the MVP odds at a +550 chance to win, notably ahead of Tom Brady at +800. Without much to point to defensively, one would assume that Vegas is buying heavily into Rodgers returning to form and making this offense hum — similar to the last time Philbin was McCarthy's top offensive aide in 2011 when the Packers led the NFL with 8.7 yards per pass attempt -– and that is something that would be a major fantasy asset for a variety of players on that side of the ball.
Houston Texans (2017: 4 wins, 2018: 8.5 Vegas projected wins)
Now we're talking, two big projected jumps in a row. The Texans are expected to have budding star QB DeShaun Watson back for the start of training camp after a disastrous knee injury last season and it would seem that Vegas is currently buying into his health after seeing the downside of the Texans playing flotsam at QB after he went out. The Texans have attempted to shore up the offensive line with the additions of Seantrel Henderson, Senio Kelemete and Zach Fulton, not top-line moves but ones where any improvement can be helpful. They also added competent Steelers fill-in Sammie Coates to the potent wide receiver corps of DeAndre Hopkins and Will Fuller. TE is a question mark with the retirement of CJ Fiedorowicz due to concussions, a spot where Stephen Anderson and rookie Jordan Akins will need to step up to help this offense reach its potential. The defense picked up a potential big get in Tyronne Mathieu, another big hitter and defensive QB to add to a Texans defense who has the talent to greatly improve from its 20th ranked yards allowed, 23rd in DVOA unit in 2017. The secondary needs to show improvement but, if nothing else, a healthy DeShaun Watson seems like he should be enough to carry this offense to double their wins and maybe more in 2018.
Indianapolis Colts (2017: 4 wins, 2018: 6.5 Vegas projected wins)
The Colts rode a 31st in yards per game offense and 29th ranked yards per game defense to four wins, a total that seems higher than it should have been quite frankly. A returning Andrew Luck alone should make up that difference, likely more so than the meh offseason additions of Eric Ebron and Ryan Grant to the offense. As should the addition of new head coach Frank Reich, a man who last year headed the Eagles offense to a 4th best yards per game performance and was heavily credited for Carson Wentz' growth and Nick Foles' surprising competence, something that bodes well for both Luck and backup/possible-starter-if-Andrew-Luck-continues-being-made-of-Graham-Crackers Jacoby Brissett. I can already feel Marlon Mack surging up fantasy draft boards but besides that, the Colts feel like a marginally improved team who will sink or swim dependent upon Andrew Luck. Luck is currently a +2500 bet to win MVP, right in line with Matthew Stafford and just behind perennial public favorite Jimmy Garoppolo, and his health as training camp convenes will be a key to watch to help determine if the Colts will be capable of anything resembling greatness or competency in 2018.
Jacksonville Jaguars (2017: 10 wins, 2018: 9 Vegas projected wins)
Poor Jaguars, they retain just about everyone of consequence on defense and add a few nice pieces offensively and still end up projected for one less win than last year. Sad. But the Jaguars are a team who seem capable of beating Vegas, returning the key parts of a historically ranked defense that led the league in passing yards allowed and possibly got a little lucky with the 2nd most takeaways per game. Despite the knocks on Blake Bortles, the Jaguars offense also finished in the top 10 in offensive yards with a comparable 10th ranked 4.3 rushing yards per play and 13th ranked 5.4 passing yards per play. Their wide receiver group lost injured star Allen Robinson and his #2 Allen Hurns but brought break 2017 breakout star Marqise Lee, sneaky end-of-season stud Dede Westbrook, and poached the competent Donte Moncrief from the Colts along with a sneaky pickup of Austin Sefarian-Jenkins at tight end. As mentioned above, they also signed top guard Andrew Norwell to a historic deal, something that can only benefit Blake Bortles and Leonard Fournette, two plays who both currently come with +5000 MVP odds. Any growth from the offense with some improvement on a quietly bad rush defense (27th ranked DVOA, 17th ranked in rushing yards allowed per game) and the Jaguars may be a dark horse candidate to steal the AFC much like they almost did before Tom Brady cut their legs out in 2017.
Kansas City Chiefs (2017: 10 wins, 2018: 8.5 Vegas projected wins)
There have been a lot of changes for the Chiefs at key parts of both sides of the ball so for Vegas to project only a slight downtick seems to be a pretty big co-sign on the moves they've made. The biggest move is Patrick Mahomes taking over as the presumptive starter at quarterback with Alex Smith now in Washington and Mahomes grades out as an interesting player in real-life and fantasy. Mahomes' +5000 MVP odds in Vegas have worked their way up substantially from +10000 earlier in the preseason, putting him in line with proven skill position commodities like Antonio Brown, Ezekiel Elliott, and his teammate Kareem Hunt. The Chiefs also brought in another weapon for him in Sammy Watkins to pair with Tyreek Hill and Travis Kelce and all the makings are there for an offensive unit that was very fantasy viable with Alex Smith to get even more explosive in 2018. A complete overhaul of the secondary, 27th in passing yards allowed in 2017, may end up being less effective than they'd hope based on the Vegas totals and the fact that their overall defensive unit was 28th in 2017. Whether the Chiefs backslide as much as Vegas projects or not, there seems to be a recipe for fantasy viability with the Chiefs…unfortunately for them, on both sides of the ball.
Los Angeles Chargers (2017: 9 wins, 2018: 9.5 Vegas projected wins)
The Chargers were something of a comedy of errors in the first leg of their 2017 campaign, going 0-4 to open the season in a series of unexpected turns. They rallied to a 9-7 record, narrowly missing the playoffs, thanks to an offense that was fourth in the league in yards per play, third in yards per pass attempt, and a respectable middle of the pack in opposing yards per game helped out greatly by a #2 in the league pass defense that also finished top 10 in DVOA according to Football Outsiders. Football analyst Evan Silva recently made a compelling case for the Chargers:
A comedy of errors. #Chargers Pythagorean Win Expectation was 11-5. They started 0-4 by putting on a clinic in suboptimal decision making. Talent propped them to 9-7 finish. They were so much better than "playoff" #Bills & it wasn't even close.

— Evan Silva (@evansilva) July 5, 2018
The slight uptick in win total means that the Chargers should be at least slightly less unlucky in 2018. Continuity will be an asset with no coaching changes and another year to jel. With no major losses on the offensive side of the ball other than the tough season-ending offseason ACL tear to Hunter Henry and a compelling addition in former Miami center Mike Pouncey, it seems like there's a chance the Chargers could become something of a dark horse in the AFC race.
Los Angeles Rams (2017: 11 wins, 2018: 9.5 Vegas projected wins)
The Rams and new head coach Sean McVay were a surprisingly fantastic team in 2017, both fun to watch and effective on the field, before meeting an early playoff demise at the hands of the eventual champion Eagles. And the Rams didn't rest on their laurels this offseason, making big additions on both sides of the ball designed to get them to the next level. Despite the slightly depressed win total and likelihood of some regression, the Rams look like they should be in the mix for a playoff spot. And one big shocker on their side is in Jared Goff, currently projected by Vegas as the 7th favorite to win NFL MVP at +1600 odds. If Goff is able to take his game to the next level, whether it's due to McVay in his ear pre-snap or not, the Rams should be competitive week to week and versus Vegas's projection. The Rams added a ton of pieces defensively including Aqib Talib, Marcus Peters, and Ndamukong Suh and it seems likely they should improve upon their middle of the pack defensive rankings if the pieces come together. Offensively, acquiring Brandin Cooks to pair with young/youngish weapons Cooper Kupp and Robert Woods along with another year of creating ways to deploy Todd Gurley should mean they have a ton of opportunity, albeit with more mouths to feed than they had in 2017. It's understandable that there may be some doubt to the Rams' success, and concerns about other teams figuring them out, but it's hard to imagine this team not being successful if the defense improves ever so slightly and the offense remains close to its top 10 2017 output.
Miami Dolphins (2017: 6 wins, 2018: 6.5 Vegas projected wins)
More of the same for poor Dolphins fans it seems. The Dolphins lost some key pieces like Ndamukong Suh, Mike Pouncey, and Jarvis Landry but brought in some others like guard Josh Sitton, the aged Frank Gore, Danny Amendola, and Albert Wilson. I'm not sure that's a net gain despite the Dolphins spinning it as a "culture change" but it does give me a chance to break out this GIF: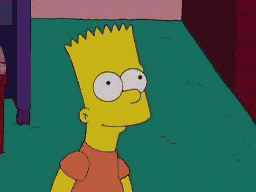 The Dolphins also add a new offensive coordinator in Dowell Loggains, who will look to bring the 11th ranked run offense he helmed in Chicago to a Miami team who was towards the bottom of the league in rushing yards and total offense. NFL experts don't seem to love the hire, dubbing Loggains the worst playcaller in the league but the return of Ryan Tannehill, if he can stay healthy, should provide some value to his perceived mediocrity. The defense was towards the middle of the pack statistically in 2017 and the loss of Ndamukong Suh almost definitely won't help from a gameplanning perspective. Overall, the Dolphins have a wing and a prayer like any team in the NFL but there isn't much to love.
Minnesota Vikings (2017: 13 wins, 2018: 10 Vegas projected wins)
The Vikings were a surprise real life and fantasy juggernaut last year thanks to a top-10 offense and a top-2 defense that limited rushing yards and passing yards without the benefit of a ton of turnovers forced. Minnesota got off its makeshift quarterback situation and moved to the richest prize in free agency in Kirk Cousins, a player who should thrive if the offense looks anything close to what it did in 2017. The Vikings tried to shore up some weak spots with the signing of guard Tom Compton and former Titans WR Kendall Wright. The turnover on offensive line is maybe a bit worrisome and the loss of guru Pat Shurmur would be more troubling if Carson Wentz's former QB coach driving force John DeFilippo weren't the new offensive coordinator (he was a key part in a Philadelphia offense who averaged the same yards per pass attempt as Minnesota in 2017). But overall it's hard to see the offense being substantially worse with a more talented QB and particularly with Dalvin Cook returning from injury to rejoin Latavius Murray in the backfield. There weren't any major losses defensively and the addition of Sheldon Richardson should be an asset to a run defense who already finished 6th versus the rush in DVOA in 2017. Despite the likelihood of some regression in the win column, a Vegas projected 10 wins looks solid for a team who may be even better equipped for a Super Bowl run than they were last year, and with no Minnesota Miracles needed.
New England Patriots (2017: 13 wins, 2018: 11 Vegas projected wins)
The Patriots had what could only be described as a tumultuous offseason with what seemed to be some light internal squabbles developing between the retirement rumors of Tom Brady and Rob Gronkowski along with the departure of defensive coordinator Matt Patricia and the near-departure of offensive coordinator Josh McDaniels. As mentioned in the Lions' writeup, the departure of Patricia may end up being a net benefit given how horrendous that unit was in 2017, particularly if the lack of an official replacement (linebackers coach Brian Flores will call the plays without a promotion) possibly portends more involvement by coach Bill Belichick. The Patriots endured a similar situation in 2010 after then-D.C. Dean Pees left and the position remained unstaffed until Patricia's promotion to the role in 2012…the Patriots responded with a 14-2 year, albeit with a mostly porous defense from a yards allowed perspective. Another year of mileage on Tom Brady, a four-game suspension to open the year for Julian Edelman, losses of Danny Amendola, Brandin Cooks, Dion Lewis, Nate Solder, Cameron Fleming, and Malcolm Butler…all of those would likely cost another team more than two wins off of their projected total. But clearly there is still some belief in the Patriots' ability to overcome adversity, restock positions on both sides of the ball, and continue their chokehold on the AFC East. Their big additions on offense are Jeremy Hill, Jordan Matthews, Cordarrelle Patterson, Kenny Britt, and rookie Sony Michel, all players who won't necessarily strike fear into the hearts of coordinators but seem capable of finding value in a Patriots offense that always seems to find its way. Chris Hogan should also have a big opportunity to take a step forward with more targets on the outside and shots to move into the slot with Edelman's early PED absences. The Patriots are hoping Browns castoffs Jason McCourty and Danny Shelton bring some of that Cleveland winning magic that's favored everyone from LeBron James to Stipe Miocic with only Adrian Clayborn as their other major defensive addition. It's hard to see the Patriots' defense getting much worse so even though these pickups aren't terribly impressive on paper, they could help right the ship somewhat. Given all of the changes and rumors of discord, it's not crazy to expect the Patriots to slip back to the field. But these are the Patriots and being in the hunt for another playoff spot, AFC East crown and even AFC title is still a high probability situation.
New Orleans Saints (2017: 11 wins, 2018: 9.5 Vegas projected wins)
The Saints had a strong 2017 campaign and have retained the majority of their key components for another run in 2018. New Orleans had sweeping coaching staff changes prior to last season's campaign and the majority of them, along with the emergence of Mark Ingram and Alvin Kamara, paid big dividends that should mostly carry over to this upcoming year. The key changes on offense will see the Saints bring back the ageless Benjamin Watson to replace the released Coby Fleener while Austin Carr and sneaky pickup Cam Meredith will compete for the additional run out of the slot allowed by Willie Snead's departure. The offense will succeed mostly on the strength of the run game though; Kamara fighting off regression to the mean after gaining yards at a historic clip as a rookie – he and Ingram combined for a 2nd in the league 4.5 yards per rush attempt – will be a big factor in how close they get to 2017's win total.
We are 64 days away from Saints vs Bucs. For #100DaysOfHighlights, let's look at the INSANE balance of Alvin Kamara.

Alvin Kamara gets the screen, cuts it up the middle, and he's tackl-OH MY GOD HE'S STILL UP! TOUCHDOWN! How does he do it? pic.twitter.com/hlmlbESkUB

— AllSaintsConsidered.com (@AllSaintsBlog) July 7, 2018
Defensively they were middle of the pack last season and there isn't much reason to see that getting significantly better; if anything it seems unlikely that they'll be able to maintain the 11th best turnover rate they achieved last year given their 26th ranked defense. Despite some concerns of regression for Kamara, it's hard to imagine the offense being significantly less effective and as long as that's the case, this team should stay competitive in the NFC South and for a playoff spot.
New York Giants (2017: 3 wins, 2018: 6.5 Vegas projected wins)
The Giants have done the best they can to overhaul their team while rebuilding on the fly and while I'm sure they'd like to be in contention for a playoff spot, doubling their 2017 win total would still be a decent accomplishment. New coach Pat Shurmur will look to bring some of the offensive magic he brought to Minnesota in 2017, a spot where the Giants can improve drastically from their 29th ranked 5.7 yards per pass attempt and 22nd ranked 3.9 yards per rush attempt in 2017. The weapons will be there for Shurmur if Eli Manning isn't completely washed up; top NFL Draft selection Saquon Barkley is a +5000 MVP pick despite new signing Jonathan Stewart likely to siphon some touches while Eli Manning comes up as a shocking +3300. Both of those guys could be substantial beneficiaries of Shurmur's offensive mind, as could the wide receiving corps of Odell Beckham, Sterling Shepard, and Cody Latimer, each of whom could stand to get the same bumps that Stefon Diggs and Adam Thielen did in 2017. The Giants did their best to shore up the offensive line to seize this opportunity, signing Nate Solder away from the Patriots along with some less heralded moves and in a fairly weak NFC East, any sort of offensive growth will give this team a chance to stay in some games. Defensively the Giants brought on board James Bettcher from Arizona, a spot where he helmed a banged up and offensively overwhelmed unit to respectable yet unspectacular middle of the pack defensive rankings. From a DVOA perspective Bettcher's Cardinals unit was more impressive, finishing 10th against the pass and 1st versus the run despite a mostly unheralded group. The Vegas projected win total isn't incredibly impressive but it wouldn't shock me to see the Giants climb closer to respectability, particularly if Eli can fight off Father Time and his own ineffectiveness issues with the glut of (hopefully healthy) weapons around him.
New York Jets (2017: 5 wins, 2018: 6 Vegas projected wins)
The Jets bring some new faces into the roster in 2018 but not much change in the coaching dynamics with Jeremy Bates' promotion to offensive coordinator after serving as QB coach in 2017 and doing the best he could with Josh McCown and co. McCown is currently expected to open the year as starter while rookie Sam Darnold gets his sea legs and there will be some additional weapons for him with the addition of Isaiah Crowell in the backfield and Redskins disappointment Terrell Pryor in the fold. The defense made some decent additions, namely pass deflection machine Trumaine Johnson from the Rams, but they also lost key cogs like Muhammad Wilkerson, Demario Davis, and Kony Ealy. The Jets were a top 4 team in yards allowed in 2017, a number that should rise with some of the thinning of the herd, particularly in run defense. Overall, this just seems like a middling team whose hard play and some luck with offseason pickups may help them continue to move the win total in the right direction but it's hard to see much to love from a fantasy or football perspective in 2018.
Oakland Raiders (2017: 6 wins, 2018: 8 Vegas projected wins)
The Raiders finally lured Jon Gruden out of self-imposed commentary purgatory and with him will come former Rams QB coach Greg Olson as offensive coordinator along with Bengals defensive coordinator Paul Guenther to helm that side of the ball. Guenther helmed the Bengals to the 6th best performance in yards allowed in 2017, a noteworthy achievement but not one that paid many dividends in the win column or turnover column, a place where Cincinnati finished second to last. Olson has been a career O.C. with previous stops in Oakland and Tampa Bay (alongside Gruden for a year) with other middling stints with the Lions, Rams, and Jaguars. The majority of reports indicate that Gruden's plans are to "take the offense back to 2008" with a heavy run focus, meaning that any sort of credit you want to throw at Olson for his work with Jared Goff will likely not come into play much this year. Effective running lanes will do more to open the field for Derek Carr, a +2000 MVP pick who averaged a middle of the pack 6.5 yards per pass attempt in 2017, but the biggest beneficiaries could be Marshawn Lynch and new signing Doug Martin, a player who's shown the ability to excel when fed the ball at volume…assuming he can stay healthy and not suspended for PEDs. The Raiders may not have done enough to improve their O-line given their intentions after losing Marshall Newhouse to the Bills, adding first rounder Kolton Miller along with Breno Giacomini, a player who graded 80th out of 81 qualified tackles according to ProFootballFocus's. There were no truly noteworthy additions defensively and the loss of Michael Crabtree, a dominant red zone player for the Raiders in recent seasons, still portends more bad than good. But if the game hasn't passed Gruden by and he's able to blend a smash mouth run approach with a quick hit offense that can also extend the field with new additions Martavis Bryant and Jordy Nelson along with Amari Cooper in a "sh*t-or-get-off-the-pot" year, the Raiders may end up a feisty middle of the pack team with the ability to make the slightest bit of noise if players play above their heads for a coach with Gruden's pedigree.
Philadelphia Eagles (2017: 13 wins, 2018: 10.5 Vegas projected wins)
Vegas is giving some respect to the "underdog" Eagles but probably not enough to avoid them breaking out the dog masks for motivation once again. The Eagles return the majority of their key pieces but with some noteworthy losses on defense with Beau Allen, Vinny Curry, and most importantly slot stud Patrick Robinson departing the team. The Eagles blunted some of the damage by bringing in disgruntled Seahawk Michael Bennett along with former Lions DL Haloti Ngata in addition to re-signing key linebacker Nigel Bradham. The offense lost LeGarrette Blount to Detroit but another year in the system should help Jay Ajayi and Corey Clement fill any void he leaves behind, other than in the weight department. The Eagles should also see a slight upgrade in the move from Torrey Smith to Mike Wallace in the slot position. But the big question comes down to Carson Wentz and his recovery from a knee injury in the middle of his torrid 2017 campaign. Wentz is currently the 3rd favorite to win MVP at +1000, a big Vegas co-sign on his expected chances of recovery. Wentz has participated in 7-on-7 drills already and the hope is he'll be ready to compete in Week 1. He'll return to a team with a new offensive coordinator in Mike Groh and QB Coach Press Taylor (replacing Frank Reich and John DeFilippo), a spot that may have some growing pains. It's hard to project a Super Bowl winning team who exceeded any and all expectations (including a Pythagorean win total that would have had them winning more than one less game than they actually did in 2017) but the Eagles seem well-equipped to handle the opportunity and return some value to everyone who believes in their ability to recover from some roster and coaching changes. If Doug Pederson is building a program that will be in the hunt for years to come despite the challenges that come with success in the NFL, we'll find out this season.
Pittsburgh Steelers (2017: 13 wins, 2018: 10.5 Vegas projected wins)
The Steelers face down a similar Vegas-projected drop in losses to their Pennsylvania brethren but with even more credence supporting the fall. Pittsburgh was the team with the 2nd most wins over their Pythagorean total in 2017, just behind the Bills in outperforming what the numbers say they should have achieved. The Steelers moved on from offensive coordinator Todd Haley to Randy Fichtner, a guy who last spent the last 10 years as Pittsburgh, working as a wide receiver coach from 2007-09 before becoming the QB coach from 2010 on. The continuity of moving to Fichtner seems like a spot where Pittsburgh shouldn't regress too much despite the challenges that come with the new playcalling role and Fichtner's spread offense mentality he last showed when given the chance to call plays at Memphis may be an asset to a Steelers offense that showed frustration at times in 2017 despite its immense talent. Pittsburgh finished 3rd in yards gained but has some room for improvement particularly rushing the ball, a place where they finished 25th with just 3.8 yards per attempt. From a roster standpoint, the Steelers mostly broke even with their moves, losing some helpful pieces while gaining a few new ones like Morgan Burnett and Jon Bostic to fill in for the injured Ryan Shazier. As long as Le'Veon Bell is in camp relatively on time, this Pittsburgh team will be as competitive as they've been and the usual suspects of Roethlisberger, Bell, Antonio Brown, and upstart Juju Smith-Schuster should be some of the most important players for both Steelers fans and fantasy players in 2018.
San Francisco 49ers (2017: 6 wins, 2018: 8.5 Vegas projected wins)
The 49ers likely overpaid a bit to make a splash in free agency with their lavish re-signing of Jimmy Garoppolo and the additions of Richard Sherman and Jerick McKinnon. But as one of the likely favorites to break out of the pack of mediocrity given their performance in the back half of their 2017 season, the Niners look well-equipped to compete more consistently, possibly for a playoff spot. McKinnon will give San Francisco a versatile threat out of the backfield who should excel in both pass catching and the zone runs that the Niners like to deploy. Sherman's best days are likely behind him as a corner but he still represents an upgrade for a San Francisco unit who was 20th in passing yards allowed and 24th in passing touchdowns allowed in 2017. The two-game suspension of problematic but talented LB Reuben Foster will sting a little but on both sides of the ball the Niners have a young group who should improve with another year of coaching and opportunity. Picking San Francisco to make the playoffs will likely be a popular bet this year and normally that would be a spot to consider going the other direction. I expect the Niners to be competitive with an offense that may take a few weeks to reach full efficacy but it seems more likely to me that 2019 will be their year to make a bigger leap with additional talent on both sides of the ball, especially at the skill positions.
Seattle Seahawks (2017: 9 wins, 2018: 8 Vegas projected wins)
The "Legion of Boom" era of the Seahawks looks to be behind Seattle after the departure of Richard Sherman and surprising retirement of Kam Chancellor; Vegas projecting a .500 year for Pete Carroll's squad doesn't seem like inspiring hopes for 2018. The Seahawks did their best to restock talent despite being mostly capped out, signing some undervalued assets in Jaron Brown and Brandon Marshall at WR, CB Dontae Johnson, and safety Maurice Alexander as well as interior DL Tom Johnson. The moves on the coaching side of things are less defensible, swapping offensive coordinator Darrell Bevell, offensive line coach Tom Cable and defensive coordinator Kris Richard for Brian Schottenheimer, Mike Solari and Ken Norton Jr., respectively. Schottenheimer is not a particularly well-regarded coordinator and spent the last two years as the QB coach in Indianapolis, a role where he didn't exactly thrive on a results basis. Norton Jr. comes to Seattle following reneging on a deal to join the 49ers after he spent the last three years as the D.C. in Oakland, a unit who finished 29th in yards allowed and 30th in takeaways in 2017. This team accomplishing anything more than expected will likely come via the arm and legs of Russell Wilson and someone like 1st rounder Rashaad Penny turning out to be the Alvin Kamara-like player they hope that he'll be. But the outcome doesn't look great in Seattle and it's easy to imagine yet another backslide as the Pete Carroll era ends in a whimper just a few short years after Super Bowl contention.
Tampa Bay Buccaneers (2017: 5 wins, 2018: 6.5 Vegas projected wins)
Ol Captain Grabbyhands Jameis Winston will be suspended the first three games of Tampa's 2018 campaign thanks to his feckless approach to male/female dynamics but ultimately that stint won't make or break their season with the competent Ryan Fitzpatrick able to fill in to open the year. What will make or break their season is more likely the complete lack of coaching changes, returning Dirk Koetter and most of his top lieutenants despite a defense that was dead last in passing yards allowed and 3rd to last in total yards allowed as well as last according to Football Outsiders' DVOA. The offense was better, finishing in the top 10 in total yards gained and passing yards per attempt and they'll return almost all of those key pieces other than Doug Martin (who missed most of 2017 anyway) and should see better offensive line play with the addition of Ryan Jensen from Baltimore, the 9th best center in the league according to ProFootballFocus. The defense should see some improvement with some big additions to the rush in Jason Pierre-Paul and Vinny Curry while Beau Allen and Mitch Unrein should be assets in improving their 23rd ranked rushing defense. Overall, it seems to be a question of roster talent versus coaching in Tampa. Do you believe in Dirk Koetter, Mike Smith and Todd Monken being able to maximize the talent and make a run in a somewhat stacked NFC South? I'm not sure I do, it doesn't seem like Vegas does, but I could absolutely talk myself into it…especially if I never watched that Hard Knocks season that revealed him to mostly seem incompetent:
Koetter on the #Bucs' appearance on Hard Knocks: pic.twitter.com/Q5d7ecjTmM

— PewterReport (@PewterReport) September 6, 2017
Tennessee Titans (2017: 9 wins, 2018: 8 Vegas projected wins)
The Titans handed the keys to the kingdom to their defensive coordinator Mike Vrabel after a year in which he guided the defense to a respectable 8th ranking in rushing yards allowed (and a far worse 28th in passing yards allowed, but who's counting). Vrabel will bring on Matt LaFleur as his offensive coordinator, a former college wide receiver who's primarily served as a quality control assistant and QB coach before being named offensive coordinator last season for the Rams. It's hard to unpack who deserves the credit for that offense's jump given how deeply involved head coach Sean McVay was in the process of both developing the offense, shepherding Jared Goff, and playcalling, but if LaFleur brings any of that magic to Marcus Mariota, it would obviously be a tremendous asset to an offense who really relied on their top 10 rush offense more than their competent but underserved passing attack. Defensively another year of growth for Adoree Jackson, the addition of Malcolm Butler, and 1st round linebacker Rashaan Evans could all be big difference makers in a unit where Vrabel's experience and personality on the field, along with new D.C. Dean Pees, should make for a more well-rounded and aggressive unit than the one who was 23rd in turnovers forced in 2018. The Titans will face a tough division with the Texans expected to take a leap, Jaguars likely to stay competitive (albeit possibly with a less historically impressive defense), and the Colts hopefully returning Andrew Luck. But it does seem like the changes they've made should make for a decent sleeper team that could be more if Vrabel and his new staff bring an aggressiveness the Titans lacked in the Mike Mularkey era while also helping Mariota, currently a +4000 shot to win MVP, achieve his full potential.
Washington Redskins (2017: 7 wins, 2018: 7 Vegas projected wins)
The Redskins didn't change anything with their staff after a middling 2017 and without much else of note in free agency, it's hard to say that there's any reason to expect much different in 2018. The big additions for Washington include Alex Smith (who at best seems like a neutral swap for Kirk Cousins) and former Seahawk Paul Richardson (who had a fine 2017 but smacks of the usual Redskin move of "overpaying for a receiver who won't end up panning out for them") to replace Ryan Grant and the underwhelming Terrelle Pryor. Defensively they added a few more pieces highlighted by corner Orlando Scandrick and edge rusher Pernell McPhee, all of which seem somewhat helpful but not exactly game changing. Ultimately the fact that Vegas projects them for the same total might actually be a win given the changeover at QB and lack of change overall — something they feel is a strength given "how the team came on at the end of the year" — but it's hard to see Washington wildly exceeding Vegas's expectations unless Alex Smith is MVP-worthy (currently at +6,000 odds) and a lot of their younger or mediocre pieces play above their heads.
—
And there we have it, part one in the books. Next week I'll be back breaking down the quarterbacks of 2018 along with a video doing the same with Josh Engleman so keep an eye on my Twitter or the Awesemo.com for when that drops. FOOTBALL!!!