NFL Preview Chapter 3: Running Backs, The Rookies To Know, And Vegas Odds Of Leading The NFL In Rushing
It's an exciting week in the world of NFL fantasy sports with the first roll-out of tournaments for Week 1 of the NFL season. And while there will come a time to hyperanalyze and break down the prices, for now it's important to continue the research that'll lay a groundwork for you to have some success in your DFS and season-long football endeavors. This week, that'll take us into the world of running backs, a place where Vegas has some interesting odds on players leading the league in rushing, where stats from 2017 reveal some interesting places to exploit and some warts, and the hope of a brighter tomorrow for all of us and the men at the running back position whom we so dearly love until they inevitably crush our spirits. Hooray!
Here's the schedule for the rest of our NFL preview blowout spectacular:
Chapter 1: Offseason review
Chapter 2: Quarterbacks
This Week: Running backs
8/3: Wide receivers
8/10: Tight ends
8/17: Defenses
8/24-8/31: Basics of NFL DFS
The video breakdown of this article with me and Josh Engleman is above but obviously there are a ton more details in the painstakingly crafted words below. Dive in!
Arizona Cardinals (Expected Starter: David Johnson, +900 odds to lead the league in rushing)
David Johnson has said multiple times that his 2018 goal is to rack up 1,000 yards receiving and rushing, a performance that would unequivocally make him a top fantasy option. Without Johnson for the majority of 2017, the Arizona offense finished 27th in the league in rushing touchdown rate and 31st in rushing yards per attempt (down from a 9th ranked 39.2% rushing touchdown rate and 13th ranked 4.3 yards per rush in 2016 during Johnson's breakout campaign). New offensive coordinator Mike McCoy didn't show a whole lot as a rushing game asset in his stint in Denver in 2017, finishing 18th in yards per rush attempt and 21st in rushing touchdown rate. Vegas's confidence in Johnson makes me want to believe more in his singular ability to change this offense but there are some caveats. Without Bruce Arians' field-stretching approach to offense, any ineffectiveness by Sam Bradford and co at quarterback will result in more eight-man boxes for Johnson, a spot where even he could be bottled up by the sheer mass of humanity. Johnson's a great player and someone who should recover fully from his wrist injury of last season but this team being bad may make it a slightly thornier proposition for him than his talent does.
Atlanta Falcons (Expected Starter: Devonta Freeman, +2,800 to lead the league in rushing, Other Relevant RB: Tevin Coleman)
Devonta Freeman clocks some solid odds to lead the league in rushing, particularly considering how much of the game he can yield to Tevin Coleman as well as how many of his touches come out of the passing game. Another year under coach Steve Sarkisian and the overall consistency of the team (Julio Jones' contract holdout notwithstanding) should mean more improvement and creative usages for both Freeman and Coleman. If they were fused into one human being, Freeman and Coleman would be the 3rd best running back in terms of touches inside the red zone, clocking 57 carries inside the 20 yard-line between them. And despite the size difference and some perception, Freeman only gets used more as the Falcons get closer to the goal line, notching a 10th best 64% of his team's rushes inside the 5 yard line. It seems unlikely that the Falcons slide much worse than their 12th ranked 4.2 yards per rush in 2017 and Freeman's ability to pile up receptions and rushing yards makes him a compelling week-to-week fantasy play and season long option…as long as Julio Jones is on the field (but who knows, perhaps even more so if he isn't).
Baltimore Ravens (Expected Starter: Alex Collins, +4,000 to lead the league in rushing, Other Relevant RB: Javorius Allen)
Alex Collins is reportedly in line for a feature back share of the offense in 2018 despite some success last year for former USC product Javorius "Buck" Allen. Collins had a pretty mediocre catch rate in 2017, pulling down just 64% of his targets as compared to 77% for Allen, meaning that there likely still will be a role for Allen in the passing game if nothing else. Collins was the more effective back in 2017 though with 4.9 yards per touch compared to Allen's 4.2. One would presume the red zone split should change due to Collins's improved role as well since last season saw Allen notch 38% of the carries inside the five-yard line as compared to Collins getting a bit under 19%. This will be a situation to watch as the preseason develops but overall I think Collins is in a good spot but maybe one that's not quite the full position ownership you'd want from him given the ability he's shown since joining the roster. Buck Allen is good enough to keep getting touches but Collins should be good enough to keep him mostly at bay.
Buffalo Bills (Expected Starter: LeSean McCoy, +6,000 odds to lead the league in rushing, Other Relevant RB: Chris Ivory)
Buffalo played a ball-control focused offense that was greatly aided by LeSean McCoy in 2017 en route to an unexpected playoff berth. McCoy's depressed odds are likely a symptom of his own reputed legal troubles (which could cost him a suspension depending upon how the NFL concludes that's investigation) and the Bills' own likely regression to the mean given the dropoff at quarterback talent and overall overperformance they achieved in 2017. McCoy picked up the vast majority of his team's workload in the red zone, one of only five running backs to receive at least 55% of his team's touches from within the 20, the 10, and the 5 yard lines. If McCoy were to miss time, the oft-injured Chris Ivory would be in a compelling spot. Ivory catches at a very comparable rate to McCoy, pulling down 75% of his targets compared to 76.6% for the now-awkwardly nicknamed Shady. Ivory's touchdown rate and yards per touch are a bit behind McCoy, clocking 4.2 yards per and scoring on 1.5% of his attempts versus 4.6 yards per touch and a 2.3% TD rate for LeSean, but there would be a real opportunity there in an offense without many other weapons to speak of. One would presume new offensive coordinator Brian Daboll would bring a smash mouth offensive approach from his recent stint at Alabama so whomever ends up with the job here may have some use if not the upside of some of the more explosive offenses out here.
Carolina Panthers (Expected Starter: Christian McCaffrey, n/a odds to lead the league in rushing, Other Relevant RBs: C.J. Anderson and Cameron Artis-Payne)
New offensive coordinator Norv Turner will have some weapons to work with in the backfield with receiving threat Christian McCaffrey fully taking over the starting role from the departed Jonathan Stewart with some expected touches for former Bronco C.J Anderson and Carolina stalwart Cameron Artis-Payne. The opportunity for McCaffrey is the biggest though; he racked up 5.5 yards per touch in 2017 despite only getting the ball in the rushing and passing game 12 times per game. That number HAS to increase in 2018 and the effectiveness and availability of McCaffrey as a runner is almost impossible not to see increase from the paltry 27.2 yards per game he rushed for on the ground last season. McCaffrey getting into the neighborhood of 20 touches a game seems within reach while still seeing Anderson and Artis-Payne taking some additional rushes behind him that Stewart leaves behind. If McCaffrey can get to just 250 touches, his current touchdown rate would imply he could put up about 9 scores this season, a really solid opportunity given his other fantasy-friendly skill sets. Should preseason reveal more of a split or even a New Orleans-style run-heavy approach featuring multiple guys, both Anderson and Artis-Payne could have some value depending upon who seizes hold of the rest of the touches. Anderson was an effective 4.5 yards per touch in 2017 despite a mediocre Broncos offense and Arits-Payne averaged a little over 5.1 yards per touch despite limited action.
Chicago Bears (Expected Starter: Jordan Howard, +2,500 odds to lead the league in rushing, Other Relevant RB: Tarik Cohen)
New coach Matt Nagy and coordinator Mark Helfrich are expected to bring a West Coast/run-pass-option to Chicago and there's already a lot of palpable buzz on Jordan Howard being featured more prominently, including on third down passing situations. Despite a reputation as mostly a straight line rusher, Howard caught a respectable 72% of passes thrown his way in 2017 and averaged 5.4 yards per reception. Howard also scored touchdowns at a very respectable 3% rate per touch, a number aided by commanding almost 63% of all red zone rushes. Howard's got a big opportunity in front of him and one in which he seems built to make the most of this new Chicago offense. Tarik Cohen should still get some touches and he's been effective with the opportunities, posting 5.2 yards per touch himself, but Howard is built to be a feature back and the driving force of a shifty offense using the running game as the lynchpin. Vegas buying into Howard by giving him the 10th best odds to win the rushing title seems to be a really strong co-sign on his potential and maybe some hope for Chicago.
Cincinnati Bengals (Expected Starter: Joe Mixon, +5,000 odds to lead the league in rushing, Other Relevant RB: Giovani Bernard)
The Bengals offense was dreadful from a rushing standpoint in 2017, finishing third worst in the league with 3.6 yards per attempt between two offensive coordinators in the fired Ken Zampese and the retained Bill Lazor. Joe Mixon was right in line with that performance, putting up only 3.5 yards per attempt himself while Giovani Bernard held a more respectable 4.4 yards per rush. Both players were more effective out of the passing game with Mixon catching 30 balls for 9.6 yards a pop and Bernard pulling down 43 for 9 yards per. Surprisingly, Mixon was the better receiver of the two from an efficiency standpoint, catching 88.2% of balls thrown his way versus just 71.2% for Bernard. There's likely a slight discrepancy in the difficulty of the routes run but it's worth pointing this out to dispel the perception that Mixon is solely a rushing threat. The offense as a whole being so terrible in 2017 is a bit offputting but, as we've discussed in the previous parts of this preview, Cincinnati is a team who seems overdue for some regression to the more positive version of the Bengals they were in 2016 and earlier, as long as Marvin Lewis's effectiveness as a coach hasn't completely been drowned out by so many years of middling with him at the helm.
Cleveland Browns (Expected Starter: Carlos Hyde, n/a odds to lead the league in rushing, Other Relevant RBs: Nick Chubb and Duke Johnson)
There's a lot of new talent on this Browns offense to pair with the seemingly healthy and available Josh Gordon and Corey Coleman. All signs from Vegas thus far this offseason have pointed to the Browns moving closer to respectability and, unfortunately, that courtesy does not extend to free agent pickup Carlos Hyde. There may be some uncertainty with his role given the upside of rookie Nick Chubb and the versatility of Duke Johnson (6.7 yards per touch with a 79.6% catch rate and 4.5% touchdown rate) but Hyde proved himself to be a competent starter in San Francisco last season as well as one who was able to play all 16 games. If Hyde picks up the majority of Isaiah Crowell's red zone work he should have a fair shot at value but his success will largely depend upon the volume of work he gets. If Nick Chubb steals touches in the preseason, Hyde's value will greatly drop as a mostly inefficient rusher and receiver with just 3.9 yards per rush and 4.3 yards per touch for a credible San Francisco offense in 2017.
Dallas Cowboys (Expected Starter: Ezekiel Elliott, +285 odds to lead the league in rushing)
The Vegas odds on Ezekiel Elliott would imply he has roughly a 26% chance to win the rushing title this year, a massive hint as to how Vegas thinks he'll return from an iffy 2017 campaign marred by a questionable suspension process hanging over his head. Elliott was less effective as a rusher last season than he was in his rookie campaign due to some offensive line struggles, his own issues, and general malaise from the team overall. Despite that, Elliott racked up 4.1 yards per carry and was effective when given chances in the receiving game, picking up 10.3 yards per catch despite only getting the ball through the air a couple times per game. The volume will be there for Elliott both downfield and in the red zone and the hope and expectation is that he'll be more focused and with something to prove in 2018. Any gains in the passing game would be a bonus but with a run-focused offense with a questionable receiving corps, the opportunity in front of Ezekiel Elliott will be there more than almost any other running back in the NFL.
Denver Broncos (Expected Starter: Devontae Booker, n/a odds to lead the league in rushing, Other Relevant RB: Royce Freeman)
New offensive coordinator Bill Musgrave has a history of pushing the running game up front in previous stints and there's at least some talent for him to work with despite Vegas not necessarily seeing the value yet. Devontae Booker was serviceable on the ground in 2017 with a 3.8 yards per rush attempt performance that was roughly in line with the Broncos' 4.1 yards per rush team performance. Booker excelled more in the pass game, a place where he caught 79% of his targets at 5.3 yards per catch. Booker likely lacks the size to be a feature back, something that's not an issue with rookie Royce Freeman. Freeman draws a physical comparison to NFL great Steven Jackson in his SPARQ profile, something that bodes well for him as a potential bell-cow back. Freeman caught in the neighborhood of two balls per game in college at Oregon and should show similar versatility in the pros. This will be a key training camp battle to watch; if Freeman seizes the starting role, the opportunity in front of him will be substantial, particularly given how much the departed C.J. Anderson was used inside the 10 yard line.
Detroit Lions (Expected Starter: Theo Riddick, n/a odds to lead the league in rushing, Other Relevant RBs: Ameer Abdullah, LeGarrette Blount, Kerryon Johnson)
Detroit was dead last in the NFL running the ball in 2017 with just 3.4 yards per rush and it's unclear how they'll get much better in 2018. LeGarrette Blount averaged 4.4 yards per carry last season, a number right in line with the Eagles' overall 4.4 rushing yards per attempt, a spot where Jay Ajayi and Corey Clement both were similarly effective. Blount may represent a small improvement but it's hard to imagine much fantasy relevancy other than an atypical amount of red zone opportunities. Theo Riddick will likely still offer some value as a pass catcher who picked up 3 catches and 20 yards per game along with a 75% catch rate but overall there seem to be too many mouths to feed, none of whom elite enough to break out, to fully cast your lot with any of these guys. Rookie Kerryon Johnson may be an option but there's not much to love for him on paper with an athletic profile that most closely compares to NFL also-ran Kenneth Dixon.
Green Bay Packers (Expected Starter: Ty Montgomery, n/a odds to lead the league in rushing, Other Relevant RBs: Aaron Jones, Jamaal Williams)
Former Packers O.C. Joe Philbin is back in Green Bay, a spot that augers well for a top-ranked passing attack the last time he was in town but possibly at the risk of a running game that was just 20th in the league the last time he donned the headset. The Packers were very good on the ground last year though, finishing 4th in the league with 4.5 yards per attempt, largely due to the success of Aaron Jones (suspended the first two games due to the league's substance abuse policy) and his 5.5 yards per attempt than Ty Montgomery and Jamaal Williams who averaged 3.8 and 3.6 yards per attempt respectively. Montgomery should have some use in the passing game, a spot where he picked up almost 3 catches per game in the half of the season he was healthy, but Jones seems to be the running back to watch here. This will be a pass-friendly offense and there are creative ways to deploy a converted WR like Montgomery but overall I'd likely try to get a slightly devalued Jones than focus too much on Montgomery as if he'll clock anything close to a feature back role.
Houston Texans (Expected Starter: Lamar Miller, +10,000 odds to lead the league in rushing, Other Relevant RB: D'Onta Foreman)
Live look at Lamar Miller: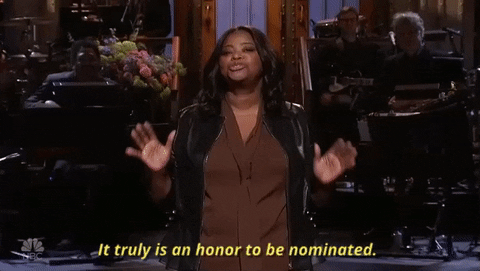 Miller was the very definition of mediocre in 2017 as he notched a 3.7 yards per rush statline on a team averaging 4.1 yards per rush (which, admittedly, was likely aided a bit by DeShaun Watson's foot-based versatility). Miller was also not particularly relied upon the red zone, getting just 33% of his team's rushes inside the five yard line. To his credit, Miller did catch 80% of the balls thrown his way to help him get to a respectable 1,215 yards from scrimmage. Overall though, I'm curious to see if D'Onta Foreman seizes any more of the opportunity. He's been better in a limited sample, picking up 4.2 yards per attempt and 4.9 yards per touch, and seems to have his better days in front of him as opposed to Miller whose best days are likely in the past. I can see Miller having value in all fantasy formats if he maintains his hold on the role but Foreman's role strikes me as something to watch in the preseason and the early parts of the regular season.
Indianapolis Colts (Expected Starter: Marlon Mack, n/a odds to lead the league in rushing, Other Relevant RBs: Nyheim Hines and Jordan Wilkins)
It's a whole new ballgame in Indianapolis with new coach Frank Reich and the return of Andrew Luck. But the biggest turnover might be at running back, a spot where ageless incumbent Frank Gore was shipped out with 22-year-old Marlon Mack expected to take over the role with rookies competing for time behind him. Nyheim Hines grades out similarly to CJ Spiller according to his SPARQ profile while Jordan Wilkins is more of a hammer in a Mike Gillislee role but the expectation is Mack will seize the lion's share of the role all to himself. Mack was serviceable as a rusher, picking up 3.8 yards per carry compared to the team's 3.7 average while he excelled as a pass catcher, picking up almost 11 yards per reception despite a shoulder injury that hampered him most of the year. Mack is young and has shown some upside and the addition of Andrew Luck will only help him grow as an all-around player. I'd be interested in Mack a lot but it's worth keeping an eye on camp to make sure neither Hines or Wilkins show more that could affect Mack's opportunity.
Jacksonville Jaguars (Expected Starter: Leonard Fournette, +850 odds to lead the league in rushing, Other Relevant RB: TJ Yeldon)
Leonard Fournette comes in with the 5th best odds of capturing the rushing title according to Vegas after a rookie year in which he was a steady contributor primarily due to the volume fed his way every game he was available. Fournette clocked only 3.9 yards per rush in 2017, down from Jacksonville's 10th ranked 4.3 yards per rush average, but Fournette also saw eight men in the box more than any other primary back besides Derrick Henry. Fournette should improve in his second year despite the odds of seeing less defenders keying in on him seems unlikely. A similar opportunity as last season and any increase in his pass catching chances, particularly given his underrated 75% catch rate, would make Fournette a very interesting option this season. TJ Yeldon will never steal the job at this point but if Fournette were to miss time, his 5.2 yard per rush average and 7.5 yard per catch numbers are practically Todd Gurley caliber while third-stringer Corey Grant has flashed a 8.3 yard per rush average over his 30 carries in 2017. There's a lot to be interested in here from a fantasy perspective.
Kansas City Chiefs (Expected Starter: Kareem Hunt, +950 odds to lead the league in rushing, Other Relevant RBs: Charcandrick West, Spencer Ware)
Kareem Hunt comes with the 7th best odds to lead the league in rushing, a nice spot for him despite two other competent backs breathing down his neck in a Kansas City offense that rarely shows any allegiance to one RB. Hunt was amazing for parts of his 2017 campaign and finished overall with 4.9 yards per carry and 8.6 yards per catch along with 3.3 receptions per game. Having the ball in his hands so often benefited Hunt as he scored touchdowns on 3.4% of his touches. Despite the reputation of Kansas City, Hunt received a very nice 69% of all the rushes inside the 20 yard line, a fantastic opportunity in what's expected to be a high octane offense with second year QB Patrick Mahomes at the helm. Charcandrick West and Spencer Ware have been similarly effective when given the same opportunity but Hunt seems like the unquestioned lead dog and the stats back up him being a top option in every format in 2018.
Los Angeles Chargers (Expected Starter: Melvin Gordon, +2,500 odds to lead the league in rushing, Other Relevant RBsbu i: Austin Ekeler and Justin Jackson
Melvin Gordon was a solid performer in 2017 and everything seems to be in line for him to do the same this season. Gordon will be aided by a big upgrade in center to Mike Pouncey but he was solid despite that last season, finishing 5th in yards from scrimmage amongst running backs. Gordon isn't terribly efficient but the volume will be there for him with neither Austin Ekeler nor rookie Justin Jackson grading out as much more than pass catching backs. Gordon got 73% of the carries from inside the 20, the 10, and the five yard lines, the lone running back in the NFL to receive that many of his team's carries across that entire spread of the red zone. Overall, Gordon likely won't set the world on fire with his explosiveness unless the offensive line's improvement creates even more room for him but the volume, receptions, and touchdown opportunity make for an elite fantasy running back on a team who'll rely on him a ton to keep the pressure off an aging QB in Philip Rivers.
Los Angeles Rams (Expected Starter: Todd Gurley, +600 odds to lead the league in rushing)
Fresh off the richest contract ever given to a running back, everything seems to be coming up Todd Gurley. Gurley led the NFL in yards from scrimmage in 2017, the only running back to run and catch for over 2,000 yards. Gurley caught 4.3 balls per game and picked up 12.3 yards per catch, outrageous numbers for a running back with the usage level that he has. The added passing game focus didn't affect his rushing averages either as he ran for 4.7 yards per attempt on 279 carries. The overall numbers add up to 6.1 yards per touch, a number that would be behind only Duke Johnson out of running backs with semi-regular roles. And despite this performance, Gurley was only fourth in touches per game, behind just LeVeon Bell, Ezekiel Elliott, and Leonard Fournette. The opportunity for Gurley once again is massive and even if he were to lose some targets to new addition Brandin Cooks, he's still on a level above just about every running back in terms of the fantasy possibilities in front of him. I couldn't be more interested in Gurley again in 2018 and his stats jump off the page as incredibly elite and somehow still a decent value overall.
Miami Dolphins (Expected Starter: Frank Gore, Other Relevant RB: Kenyan Drake, +8,000 odds to lead the league in rushing)
The Dolphins added the aged yet ageless Frank Gore and he goes into camp as the expected starter. But it's hard to imagine Kenyan Drake, the player actually on Vegas's radar with a chance to lead the league in rushing, not seizing the primary role before it's all said and done. Drake ran for 4.8 yards per rush, far ahead of his team's 3.9 yards per rush pace, while also averaging two catches per game at 7.5 yards per reception. He achieved some impressive numbers despite only getting 10.3 touches per game, a number greatly aided by his torrid pace at the end of the year. Conversely, Gore ran for 3.7 yards per rush (right in line with his team in Indianapolis) while proving to be surprisingly skillful still as a pass catcher with a 76.3% catch rate and 8.4 yards per reception. Miami was 24th in the league in rushing in 2017 and there's nothing pointing to them getting any better in 2018 so that's really the big drag on both guys as viable fantasy options. But Drake looks great, Gore looks somewhat interesting if Father Time doesn't affect him from a health perspective, and there may be something worthwhile to unearth here in a fantasy platoon for season-long or a credible week-to-week play in daily fantasy sports.
Minnesota Vikings (Expected Starter: Dalvin Cook, +900 odds to lead the league in rushing, Other Relevant RB: Latavius Murray)
There's some turnover on offense with the loss of coordinator Pat Shurmur, some offensive line change, and the addition of former Eagles QB coach John DeFilippo. But Dalvin Cook comes in with the sixth best odds of winning the rushing title after a rookie campaign in which he averaged 4.8 yards per rush and 8.2 yards per reception with 2.8 catches per game in the first four games of his rookie year. Cook is returning from a torn ACL and reportedly isn't wearing a knee brace, a good sign for his recovery but obviously with some risk given the catastrophic nature of the injury. Latavius Murray was similarly competent but significantly less so filling in after Cook's injury along with new Niner Jerick McKinnon but he would have a lot of value if Cook did miss time again. Murray also received 65% of the team's red zone touches in 2017 but it seems likely that Cook would seize some of that back with a full season of work. I worry about Cook's knee a little but the numbers all make sense and having an even more aggressive downfield thrower in Kirk Cousins should create more room to run and catch in the flat. It may be worth mitigating risk with Cook from a fantasy perspective but my hope is he's able to pick up where he left off as a real-life and fantasy play this season.
New England Patriots (Expected Starter: Rex Burkhead, n/a odds to lead the league in rushing, Other Relevant RBs: Jeremy Hill, Mike Gillislee, Sony Michel, James White)
The Patriots finally used Dion Lewis in a role in line with what you'd expect from a feature back…only to lose him in free agency to Pats fixture Mike Vrabel and his new group in Tennessee. So we're back to a backfield of guesswork in 2018 for the Patriots, one where the hope is rookie Sony Michel somehow seizes the job but likely will result in another committee approach. Burkhead was a good but non-traditional RB option in 2017, picking up a touchdown an insane 8.5% of the time he touched ball along with 3 receptions per game. He only rushed for 264 yards so you're banking a lot on receptions and touchdowns if that remains the same. New signing Jeremy Hill was inefficient even by Bengals standards in 2017 and one would assume he'll also get a look as a player who compares very similarly to last year's disappointment Mike Gillislee. James White caught 4 balls a game en route to a middling 600 yards from scrimmage, making him possibly viable from a PPR league or DFS perspective but your guess there would be as good as anyone's. Hopefully preseason will reveal more about the opportunity in front of these guys, as well as Michel who compares similarly to the previously discussed Colts incumbent Marlon Mack, but for now it's all super speculative and likely to be back to the running back soup New England and coach Bill Belichick are known for.
New Orleans Saints (Expected Starter: Mark Ingram, n/a odds to lead the league in rushing, Other Relevant RB: Alvin Kamara, +4,500 odds to lead the league in rushing)
The Saints were a top three team in rushing yards per attempt in 2017 with what might be the league's best two-headed duo at the running back position with Mark Ingram and Alvin Kamara. Vegas has downgraded Ingram due to his four-game PED suspension but Ingram was 6th in the league in yards from scrimmage last season while snagging 3.6 balls per game for 7.2 yards per catch. Ingram also grabbed 65% of the rushes inside the five yard line while getting 45% of the rushes inside the 20 compared to 34% for Kamara. Despite both players having roughly the same yards from scrimmage with Kamara picking up 1,554 and Ingram picking up 1,540, Ingram greatly out-touched Kamara with 18 touches per game versus 12.6 for Kamara. One would presume this gets closer to a 50-50 split this season, particularly since Kamara outpaced Ingram with 6.1 yards per attempt versus Ingram's 4.9. There's room for both players to be valuable, as 2017 showed, but Vegas seems to expect more of a pendulum shift to the younger and more explosive Kamara with Ingram's early time out and that makes me worry a little bit about Ingram. Kamara may be due for some regression after such a historic year in which he graded out as well as any back in the league but if you believe in his talent, as I do and much of the data points to, it's hard to consider fading him in any format.
New York Giants (Expected Starter: Saquon Barkley, +1,000 odds to lead the league in rushing, Other Relevant RB: Jonathan Stewart)
New coach Pat Shurmur will look to bring the same offensive approach he used in Minnesota to a New York team with some legitimate weapons and some legitimate questions at quarterback in particular. But one spot they're hoping to have no questions is at running back after spending a high first-round pick to select Penn State RB Saquon Barkley. Barkley's SPARQ profile compares best to David Johnson, another elite running and receiving RB option, two skills Barkley showed in spades during his collegiate career. New York was 22nd in the league rushing the ball in 2017 with 3.9 yards per carry but the hope is their new signings at offensive line improve both that situation as well as Eli Manning's pass protection. The Giants also added Jonathan Stewart, a player who drew eight men in the box defensively more than any other player in the NFL last season in Carolina and may eat into Barkley's red zone opportunities. Overall, the talent is there for Barkley but it's reasonable to question the Giants' offense as a hole with some concerns over Eli Manning, the team adapting to a new system, and another running back who's used to getting between 13 and 20 touches a game.
New York Jets (Expected Starter: Isaiah Crowell, n/a odds to lead the league in rushing, Other Relevant RBs: Bilal Powell and Thomas Rawls)
Isaiah Crowell comes to New York from Cleveland with the expectation of being the lead dog in the backfield but odds are it's a timeshare of some sort with last season's leader Bilal Powell and former Seahawk Thomas Rawls. The Jets were a middling 20th in the NFL rushing the ball last season and both Crowell and Powell's averages of 4.1 and 4.3 respectively were better than the Jets' 4.0 team average yards per rush. Powell has the reputation of a better pass catcher but he only catches balls 69.7% of the time compared to Crowell's 66.7%. It seems likely that there will be some value out of Powell and Crowell, at least from a DFS perspective, but neither back seems to be in such a great situation that I'd expect them to be a must-own in season long fantasy formats.
Oakland Raiders (Expected Starter: Marshawn Lynch, +10,000 odds to lead the league in rushing, Other Relevant RBs: Doug Martin and Jalen Richard)
Marshawn Lynch on his status on the rushing title odds list: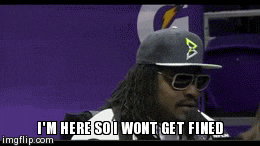 The Raiders bring back former head coach Jon Gruden along with Rams QB coach Greg Olson as offensive coordinator in an offensive unit that Gruden has claimed is going to bring football "back to the 90s" and rely heavily on a run game. Lynch being on the MVP board would seemingly indicate that he's the one to watch the most here; he achieved 4.3 yards per rush for the 13th ranked Oakland rushing attack that averaged 4.2 yards per run attempt overall in 2017. Doug Martin was hideous in 2017, averaging 2.9 yards per rush and 3.3 yards per touch amidst his flameout in Tampa Bay, a spot where he may either be washed up or due for some regression to his previous performance this year. Dynamic pass-catching option Jalen Richard is also a player to note with his averaging 9.5 yards per catch and 6.4 yards per touch overall last season. He has some upside if given the opportunity and offers a dynamic that's completely different than the two smash mouth runners ahead of him on the depth chart.
Philadelphia Eagles (Expected Starter: Jay Ajayi, +4,000 odds to lead the league in rushing, Other Relevant RBs: Corey Clement and Darren Sproles)
With everything in Vegas and reports out of Philadelphia indicating that Carson Wentz should be close to full help and available early in the season, it makes sense to turn our eyes to a running back position that could use a solidifying presence in the backfield, particularly with the loss of steady-but-unspectacular LeGarrette Blount in free agency. Jay Ajayi having roughly a 2.4% chance of leading the league in rushing seems like a decent rating of his value, all things considered, given the uncertainty of how the backfield will shake out with the loss of Blount and return of Darren Sproles from injury. Ajayi ran for a solid 4.2 yards per attempt between Philly and Miami and also flashed some upside in the passing game with a 70.6% catch rate. Corey Clement was comparable in his smaller sample size, running for 4.3 yards per attempt with only 10 catches all year. Darren Sproles will likely be the one to pick up the passing game slack but Ajayi seems primed for the larger workload given his size and experience. He seems undervalued overall and that's likely a symptom of an offense that can go so many different directions with diverse gameplanning and a variety of weapons but Ajayi may be a decent value with a team who will have to run the ball to keep pressure off of their franchise QB as he returns from a serious knee injury. And someone has to pick up the slack resulting from the loss of Blount in the red zone after he picked up 50% of the team's carries inside the 10 yard line last season.
Pittsburgh Steelers (Expected Starter: LeVeon Bell, +550 odds to lead the league in rushing, Other Relevant RB: James Conner)
As mentioned in previous parts of our NFL preview, the Steelers moved on from offensive coordinator Todd Haley to Randy Fichtner, previously the Steelers' QB coach and best known for a spread offense approach in his only head coaching stints. But a greater impact on LeVeon Bell is his contract status after he's publicly eyed Todd Gurley's new contract and remains subjected to a one-year franchise tag again which could result in him not showing up to camp or even the regular season on time. Vegas locking Bell in as the #2 running back option to lead the league in rushing, representing a 15.4% chance in him winning the rushing crown, means the expectation is he'll be there and fully effective when the season kicks off before whatever acrimony occurs next offseason. Bell remains as elite an option as ever though it is worth noting that his average of 4 yards per carry as Pittsburgh finished 25th with 3.8 yards per rush as a team is low by his recent standards. But at 27 touches per game, just ahead of Ezekiel Elliott for most in the league, and almost 6 receptions per game, Bell will continue to be a fantasy monster as long as the gameplan relies on squeezing every last bit of mileage out of him. Any slight dips in effectiveness resulting from age, unhappiness, or showing up out of shape won't affect him too much as long as that volume and pass catching performance remains. Should Bell miss any time, James Conner has shown to be a competent runner with a 4.5 yards per rush effort toting the rock in 2017 but it's questionable where the pass catching would come from with Conner not catching a single pass and his backup Fitzgerald Toussaint only grabbing two balls for nine yards.
San Francisco 49ers (Expected Starter: Jerick McKinnon, +6,600 odds to lead the league in rushing, Other Relevant RB: Matt Brieda)
Jerick McKinnon joins Jimmy Garoppolo and his rising MVP odds in San Francisco and his chances to lead the NFL in rushing seem more than fair based on what we know of McKinnon. McKinnon brings versatility out of the backfield, catching 75% of the passes thrown his way for 3.2 catches per game at 8.3 yards per reception. But his weakness has been actually rushing the ball, partially a symptom of his size, as he notched just 3.8 yards per carry behind the same line Dalvin Cook ran for 4.8 yards per. McKinnon is shifty and there's really no one behind him on the current Niners depth chart who should compete for touches with him, though Matt Breida's 4.4 yards per rush in tandem with Carlos Hyde were pretty impressive in a way he didn't really get credit for. The opportunity will be there for McKinnon, it's hard to imagine him not having fantasy value given the likelihood of success for San Francisco, the accuracy-minded approach for Garoppolo, and his own athleticism. But I would consider him to be a slight risk as a straight rusher off the handoff and it's not impossible to imagine a world where he's sharing time with the sturdier Brieda or some unknown quantity to rise up the ranks during training camp.
Seattle Seahawks (Expected Starter: Rashaad Penny, +10,000 odds to lead the league in rushing, Other Relevant RBs: Chris Carson, CJ Prosise, and JD McKissic)
I've name-dropped Rashaad Penny a few times in part because there's been a lot of hype around Penny and how the Seahawks are hopeful that he can be an Alvin Kamara-style offense changing running back. The media has also piled on with support thanks in no small part to Penny's NFL Draft position and the rate in which he made tacklers miss in college. Seattle was 20th in rushing offense in 2017 as they averaged just 4 yards per play, a number that could greatly increase if Penny is as explosive as advertised. If Penny isn't able to seize the job in camp, that would likely mean more touches for the sturdy but unspectacular Chris Carson, the decent rushing and better receiving JD McKissic, and the oft-injured but explosive CJ Prosise. Penny picking up any odds in Vegas of leading the league in rushing bodes well for his chances but there are a lot of question marks here, ones that hopefully the preseason will answer, but if not, I'd say Penny is the safest option but I wouldn't be surprised if Carson carves out a role for himself given how he fits the more traditional view of a Seattle Seahawks running back.
Tampa Bay Buccaneers (Expected Starter: Ronald Jones, +10,000 odds to lead the league in rushing, Other Relevant RBs: Jacquizz Rodgers, Charles Sims, Peyton Barber)
It wouldn't be surprising to see Tampa Bay lean on its running game more in the first three games of the season with embattled harrasstastic QB Jameis Winston suspended for misconduct with an Uber driver. Tampa Bay was not a great rushing team in 2017, ranking 27th with just 3.7 yards per carry. The number is a bit of a surprise given how much of a vertical passing team the Bucs were, an offense gameplan that usually would create more space for runners to work. Jacquizz Rodgers proved to be less of an every-down back when given the opportunity due to Doug Martin's various issues and he surprisingly wasn't particularly effective as a pass catcher either, grabbing only nine balls in 16 games played, 4 of which were starts. Peyton Barber was a more effective rusher and receiver than Rodgers and surprisingly had a better catch rate than Charles Sims despite his reputation as a pass-catching back. But the big addition is former USC star Ronald Jones, a player who draws a somewhat unfavorable SPARQ comparison to Ronnie Hillman. Despite that not exactly awe-inspiring comp, Jones was a pass catcher and battering ram at USC. He also showed an ability to handle carries at volume, picking up 261 carries for 1550 yards in his last year before going pro. Jones should seize the running back job unless Barber can reassert himself in training camp and even though it's hard to see him necessarily getting all of the touches he would need to make an underdog run at the rushing title, Jones should be fantasy viable with some real chances at breakout performances.
Tennessee Titans (Expected Starter: Derrick Henry, +4,000 odds to lead the league in rushing, Other Relevant RB: Dion Lewis)
New offensive coordinator Matt LaFleur from the Rams might end up being a huge asset to the career of Derrick Henry if he were to get anything close to a Todd Gurley role in this offense. Henry saw eight defenders in the box 50% of the time in 2017, fourth most in the league, and any ability to get the bruising but speedy back into more space would be a huge boon to his career. Henry scored a touchdown 3.2% of the time he touched the ball and would likely have been even more effective if he weren't yielding over 200 touches to the now-retired DeMarco Murray, a player who ran for 3.6 yards per carry compared to Henry's 4.2 last season. Dion Lewis was poached by new Titans head coach Mike Vrabel from his former team in New England after one of his most effective and healthy years with Lewis picking up 13 touches per outing over the course of playing in all 16 games. Lewis is a far more explosive player than Murray was, picking up 5 yards per carry and 6.7 yards per reception, an effective player at missing tackles and getting into space. It's hard to imagine Henry not picking up the lion's share of goal line work after he and Murray were close to an even split last year but Lewis' value inside the 20-yard line, a place where he was 4th in the league in yards gained, will likely be a factor as well. Overall I don't expect Henry to get the volume Todd Gurley received in Los Angeles last year but there should be more value for him and enough to go around with Lewis as a proven rusher and pass-catching weapon who can be deployed in a variety of ways.
Washington Redskins (Expected Starter: Derrius Guice, +4,500 odds to lead the league in rushing, Other Relevant RBs: Rob Kelley, Chris Thompson, Samaje Perine)
Washington fielded a 30th ranked rushing attack in 2017, racking up 3.6 yards per carry with a rotating backfield of Rob Kelley, Chris Thompson, and Samaje Perrine. Kelley was the least effective rusher with just 3.1 yards per tote and Perrine wasn't far ahead with 3.4. Meanwhile Thompson proved to be the best option prior to injury, averaging 4.6 yards per carry while contributing an unwieldy 13.1 yards per reception with almost 4 grabs per game. But Thompson's slight build and injury history make him better served as the accessory to a more traditional lead back and that's where the hope for Derrius Guice comes in. Guise's SPARQ profile athletically compares him to Ezekiel Elliott, another player built to touch the ball in the neighborhood of 20 times per game. Between Kelley (active for seven games) and Perine, there are roughly 24 touches per game up for grabs and Guise seems equipped to snag a chunk of them after proving himself able to be handle 251 touches for LSU in the rough and tumble SEC in his last college season. The +4,500 odds represent a 2.2% implied probability of Guise winning the rushing title, not an insignificant chance for a rookie. I'll still have questions about the offensive line but a competent game manager like Alex Smith and a team who frankly needs a player with the upside of Guice to snag the starting job and run with it, no pun intended, and for that reason I'd say Guice is one of the more interesting rookies on the board.